TWO-ROOM APARTMENT A&G
Ile de Cavallo 20169 Bonifacio Corsica (FR )
BEDROOM
BATHROOM
AREA
SQ.MT
55
2
1
Get Information
Two-Room Apartment A&G
Two-Room Apartment with a total area of 55 sq.mt with veranda, is located in the center, in Les Pecheurs Village.
It has 1 double bedroom with Fan, 1 bathroom with bathtub, 1 open space living zone with kitchen and sofa bed.
Near the entrance there is a double sofa bed and a TV, an open space kitchen fully equipped.

FEATURES
AIR CONDITIONED
NO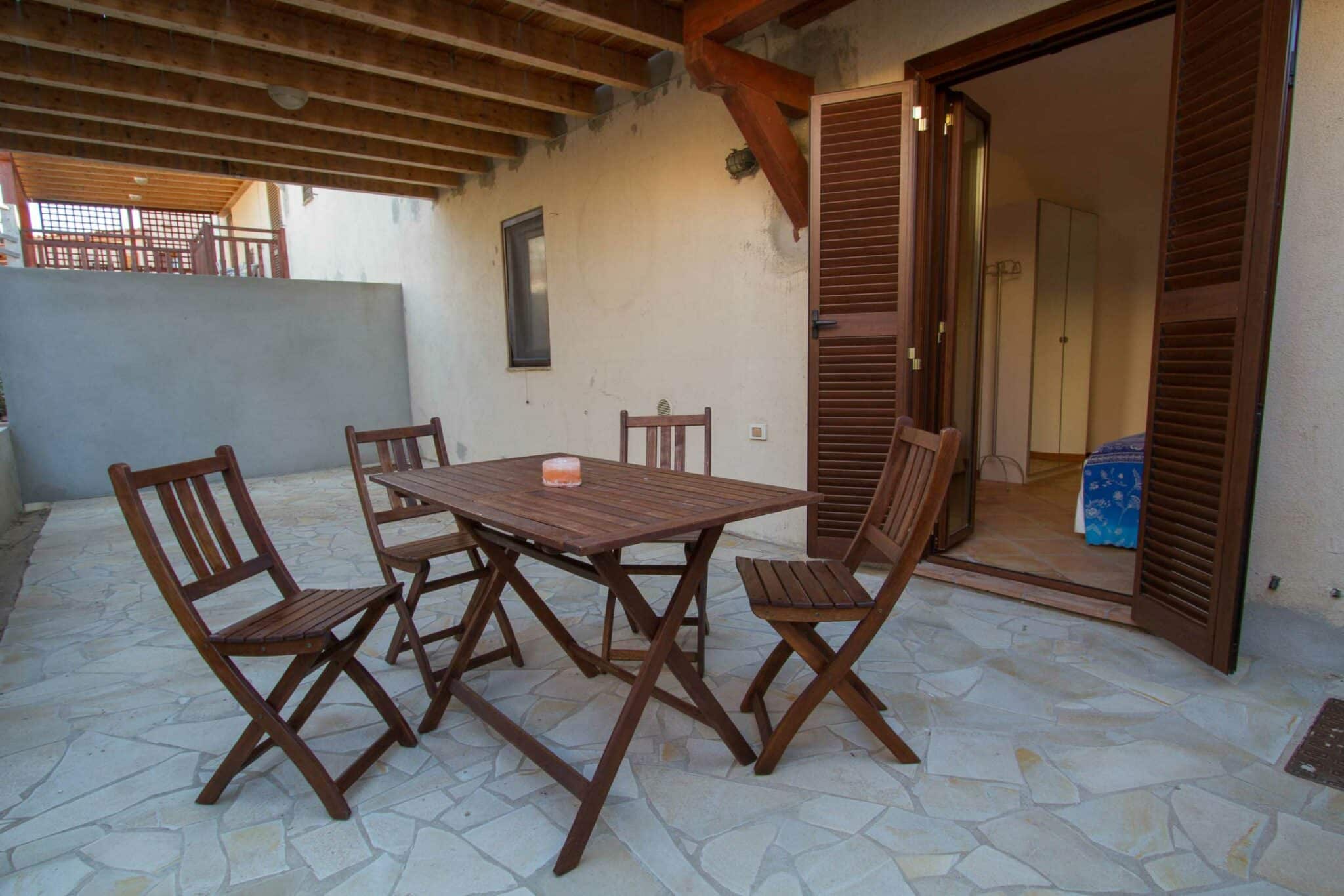 AMENITIES AT APARTMENT A&G
The Apartment is close to all the needs, the village, the market and the shops.
Double Bedrooms
Veranda
Living Room (Outdoors)
Fully Equipped Kitchen
Bathroom
Golf Kart
Patio with kitchen
1
1
1
1
Yes
1
1
Dining Room (Outdoors)
1
NO
PHOTO GALLERY
The double bedroom with access to the covered veranda with double bed, bathroom with bathtub, veranda with wooden dining table for 4.